Home
Main content starts here, tab to start navigating
Slide 1 of 8
Slide 2 of 8
Slide 3 of 8
Slide 4 of 8
Slide 5 of 8
Slide 6 of 8
Slide 7 of 8
Slide 8 of 8
Our Final Goodbye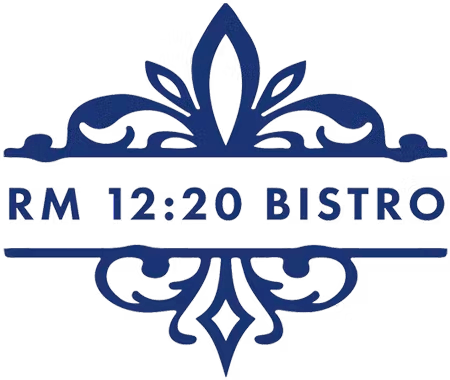 Lake Highlands' Gem Bistro to Close on February 15, 2023
DALLAS, TX - RM 12:20 Bistro, founded by Executive Chef and Owner, Erin Willis, will be closing its doors on February 15, 2023. The restaurant and its staff has served the Lake Highlands neighborhood for over 4 years by introducing their French classics with a Southern flair.
The bistro served as the perfect place to transport yourself to various cities in France without leaving Dallas. With a sophisticated ambience, it was the perfect escape to wind down with a glass of French wine after a long day.
"I started this business with a dream to create jobs, support the community. My staff kept me going through their resilience and commitment especially through our recovery from COVID and its impact on restaurants, supply chain issues and other factors," said Willis.
The restaurant will be accepting reservations from now until Valentine's Day and invites you to enjoy one or two meals with them before their final goodbye.
"RM 12:20 Bistro was always centered around family and community," shared Willis. "Thank you to those that enjoyed a meal with us, treated our team as family and celebrated our milestones alongside us."
A French Kitchen With A Southern Touch
Welcome to RM 12:20 Bistro by Erin Willis
Founder, executive chef, Erin Willis, realized her neighborhood was lacking a special place where neighbors could gather to sip a seasonal craft cocktail, enjoy fresh, French-inspired dishes and get lost in conversations...an escape where people feel miles away only blocks from home.
Who We Are
Our Menu
We take great care in choosing our ingredients because they inspire our menu. Our beef comes from Texas cows that are sustainably raised, farm fed and hormone free. Our pork is 100% organic from Texas pigs that roam free, eating what they were created to eat. Most of our produce is from CSA-certified farms and organic whenever possible. This attention to quality and support of local businesses makes a difference in the freshness, quality and flavor of every dish we make.
View Our Menu
If your enemy is hungry, feed him; if he is thirsty, give him something to drink.
Romans 12:20
Our Bar
Using only the best bartenders in Dallas to create our bar program, our bar offerings are tailored seasonally, featuring craft cocktails, French and Italian wines and local and craft beers.